Keynote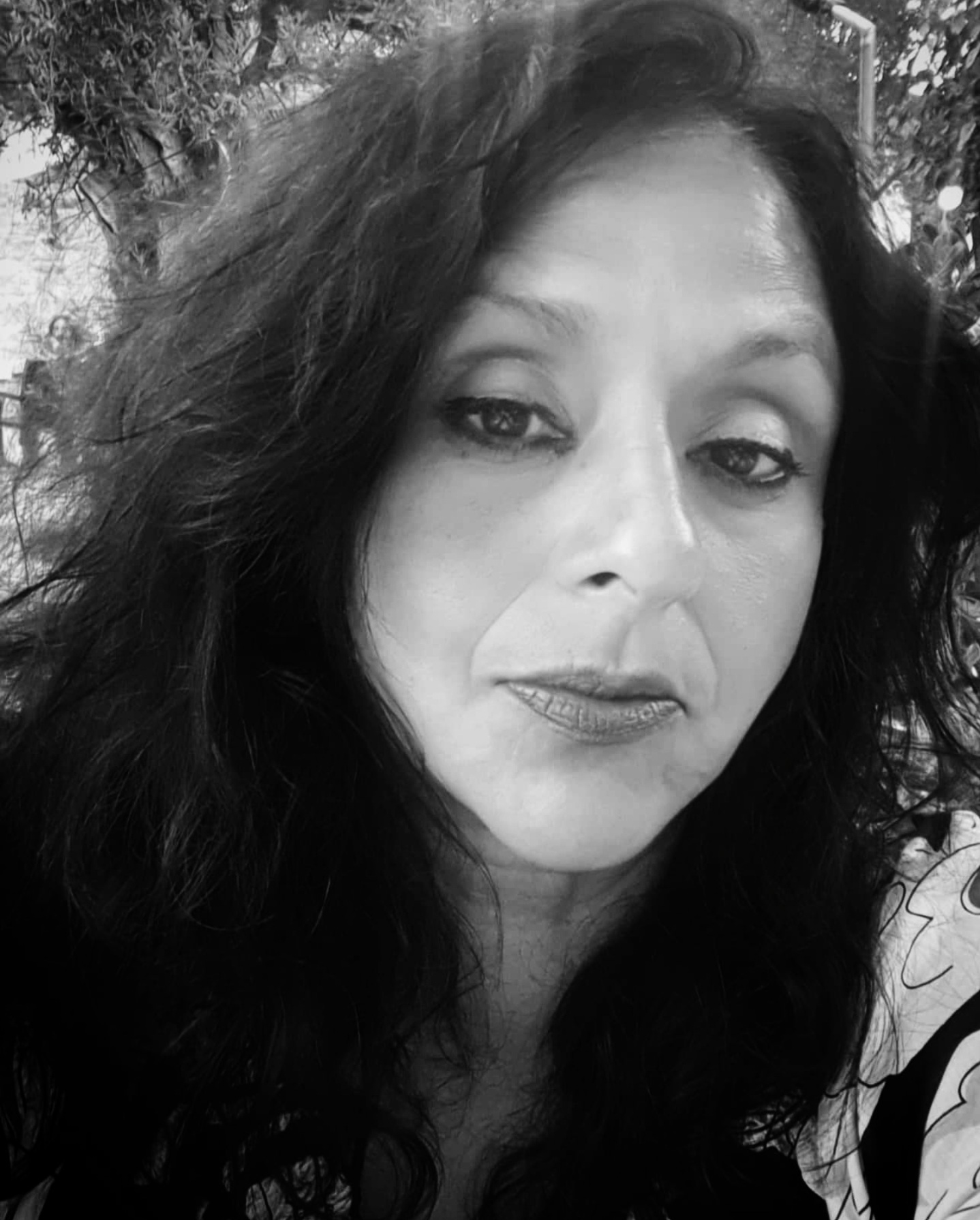 Poethics on a Granular Scale

Anjalika Sagar's keynote lecture elaborates on The Otolith Group's modes of research and artistic practice through three works. Communists Like Us (2006 /10), O Horizon (2018), and Infinity Minus Infinity (2019).
In Communists Like Us (2006–10), the group selects and sequences photographic images from two archives bequeathed by the educationalist and former President of The National Federation of Indian Women (NFIW), Dr. Anasuya Gyan-Chand to her daughter Chitra Gyan-Chand, who in 2006 passed them on to Anjalika Sagar. The archives (titled Daughter Products) consist of photographic documentation of encounters between female politicians and activists in India with their counterparts in Japan, Mao's China, and other Asian countries from the mid 1950s to the early '60s, as well as visits by delegations of female activists from India to the Soviet Union throughout the same period. Communists Like Us interleaves a visual narrative composed from these images of socialist friendship with a textual narrative extracted from the subtitled conversation between revolutionary activist Francis Jeanson and Veronique, a Maoist student played by Anne Wiazemsky, in Jean Luc Godard's 1967 film La Chinoise.

O Horizon (2018), focuses on Visva-Bharati in Santiniketan, founded in 1921 by Nobel laureate Rabindranath Tagore, the cosmopolitan polymath who shaped Indian art, literature, music, and education during the late 19thand 20th century. Filmed, recorded and researched over a decade in West Bengal and other locations, O Horizon stages moments from Tagore's environmental pedagogy as a series of studies and sketches that allude to what might be described as a "Tagorean cosmopolitics." O Horizon draws upon the modernist theories of dance developed by Tagore as well as the experimental practices of mural, sculpture, painting and drawing developed by figures such as K.G. Subramanyan, Benode Behari Mukherjee, Nandalal Bose and Ramkinkar Baij, whose work shaped the ethos of generations of Indian modernists. Set in Santiniketan, Sriniketan and surrounding areas of Birbhum, West Bengal, O Horizon draws together song, music and recital, evoking a Tagorean imagination for the 21st century.

INFINITY minus Infinity (2019): draws on several inspirations: the modernist verse of the Jamaican poet Una Marson, the alluvial invocations of the Martinican philosopher and poet Édouard Glissant, the black feminist poetics of the Brazilian philosopher Denise Ferreira da Silva, and the racial formation of geology theorised by British geographer Kathryn Yusoff amongst others in order to envision a black feminist cosmos animated by the principles of mathematical nihilism. INFINITY minus Infinity extends its confrontation with the Tory policy of the ongoing hostile environment into an interscalar movement between times and spaces.

For us the challenge of these times lies in participating, in forming languages and cosmogonies that reveal the granular complexity of our material and metaphysical existence. Here, temporal entanglements within a future anterior are and must remain imminent; Here a fractured if not shattered subject formation is in Xenogenesis. Here in a forced estrangement from a reckoning with the enclosures and disciplining structures of the present; we shape ourselves critically in a formation of what it means to be human and propose generating in the words of Gayatri Spivak, an 'Aesthetic Education'. A fostering of a non-aligned grammars against multiple forms of violence, exclusion, closure, catharsis and negation. In a project contrary to transmitting the historical, the biographical, the evidentiary, the hagiographic, and the demonological, the project persists in the collective experiment of worldmaking resistant to the techno-politics of the racial capitalocene and its recursive regeneration. A subterranean shift towards certain structures of feeling, which are rising, tentative and inconclusive.
The Otolith Group was founded by artists and theorists Anjalika Sagar and Kodwo Eshun in 2002. The anatomical entity of the otolith operates as a kind of figurative black box for withholding intention and calculating discrepancy. Articulating the idea of the Otolith with the idea of the Group alludes to the histories of collective practices invented by artists that theorise and theorists that practice art within and beyond the United Kingdom.
The post-cinematic practice of Eshun and Sagar is informed by an aesthetics of the essayistic that takes the form of a science fiction of the present in which moving images, sonic speculations, performances, publications and installations explore the intertemporal crises and interscalar catastrophes that construct the Racial Capitalocene.
The Otolith Group have recently exhibited at Tate Britain, London, Haus der Kulturen der Welt, Berlin, Carnegie International, 57th Edition; Rubin Museum of Art, New York; National Museum of Modern and Contemporary Art, Seoul, Villa Empain-Fondation Boghossian, Brussels, Sharjah Biennial 13, 11th Gwangju Biennale, Institute of Contemporary Art, Philadelphia, Museum of Contemporary Art Chicago; Thyssen-Bornemisza Contemporary Art, Vienna and Museo Serralves, Porto. The Otolith Group's solo exhibition Xenogenesis was presented at Van Abbemuseum, Eindhoven, Institute for Contemporary Art at Virginia Commonwealth University, Richmond, Buxton Contemporary, Melbourne, Southern Alberta Art Gallery, Lethbridge in 2020 and 2021 and travelled to the Sharjah Art Foundation, Sharjah in 2022 and Irish Museum of Modern Art, Dublin in 2023.