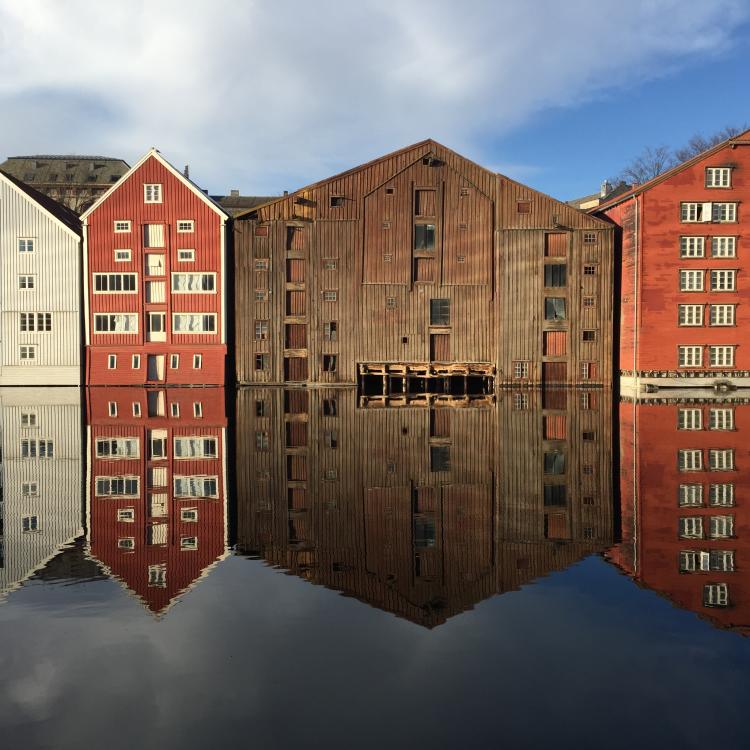 About Trondheim

With its 220,000 inhabitants, Trondheim is a thriving city and center of knowledge production. The city hosts a renowned university and a research community highly respected across Europe. With its 40,000 students and 12,000 employees, the Norwegian University of Science and Technology, NTNU, is the largest university in Norway.

Founded by the Viking King Olav Tryggvason in 997, Trondheim holds a special place in Norwegian history and culture. Today this heritage, combined with high academic traditions, makes Trondheim an ideal city for work, investment, research, art, industry, and commerce.

The city center is rather small and cozy. It is easy to find your way around wherever you go, to the wharf, museums, bicycle-lift, old city bridge or the cathedral. In April you might even be able to see the Aurora Borealis or northern lights. More information is available in the official guide of Trondheim.
Weather
April is spring time, but better check the weather forecast!