Serge von Arx
Eliot Moleba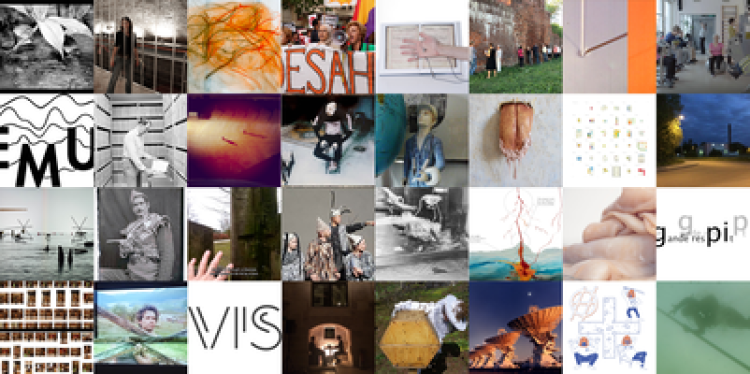 VIS Journal is not just a platform for documenting artistic research but a critical space for dialogic thinking, reading and talking about research. Two main strategies are employed to support this dialogical approach. Firstly, it uses its themes to invite and challenge researchers/artists to relate their work to a specific (current) moment, issue, or topic, bringing different voices from various artistic fields into a conversation/dialogue with each other. Secondly, this 'dialogical approach' is also extended to the peer-reviewing process. Currently, there are two ways to do a peer-review in Research Catalogue: single-blind or double-blind. In both cases, a hierarchical structure is created between the reviewer, an expert who stands hidden, a little higher up, and looks down on the author. VIS Journal seeks to offer an alternative to the hierarchical nature embedded in this peer-review model by developing a peer-review process that puts the author and peer-reviewer on the same footing. That is, they are two experts in a dialogue. Accordingly, VIS developed a dialogue-based approach to peer-reviewing. Instead of peer-reviewing being blind and in writing, VIS peer review model encourages contact between the author and peer-reviewer, allowing them to come together (e.g., using video conferencing) for a conversation and discussion about the exposition and how it can best be developed further. The peer-review process gives feedback on the research question or topic, context, working methods, and how processes and artistic outcomes are documented and reflected on.
Serge von Arx, (Architect and Professor of Scenography), is the artistic director of the scenography department of the Norwegian Theatre Academy (at Østfold University College), and external professor at the Danish National School of Performing Arts. In 1997, von Arx completed his degree in architecture at the ETH Zurich (Swiss Federal Institute of Technology). In 1998, he began his long-term collaboration with Robert Wilson on over 50 stage, exhibition and design projects all over the world, and he is a regular mentor and architectural consultant at "The Watermill Center" on Long Island, New York. In 2001, he opened his design studio in Berlin and since 2006 he is a resident in Oslo. Between 1998 and 2009, he regularly wrote for the "Neue Zürcher Zeitung". Serge von Arx lectures, publishes, runs workshops and works internationally as a scenographer, designer and architect, in practice and research focusing on "performative architecture", the meeting and subsequent amalgamation of theatre and architecture. In 2019, von Arx was a guest lecturer at Zurich University of the Arts in the Master Program for Curatorial Studies. He curated the architecture section for the Prague Quadrennial 2015 and he was part of the curatorial board for the PQ 2019. He is a member of various boards, notably for the Norwegian Artistic Research Program, and the Scandinavian Artistic Research Journal VIS.
Eliot Moleba is a South African Oslo-based scholar, writer, editor, theatre-maker and director. He is one of the founding members of PlayRiot, a collective of playwrights committed to telling bold, contemporary South African stories. He holds an honours degree in Dramatic Arts from the University of the Witwatersrand, where he also completed his MA in Critical Diversity Studies, which looked at narrative research: interrogating youth identity constructions in South Africa. Moleba is the former resident dramaturg at The South African State Theatre. He is currently pursuing a PhD in Theatre Directing at The Oslo National Academy of the Arts.
Presentation format
Video program