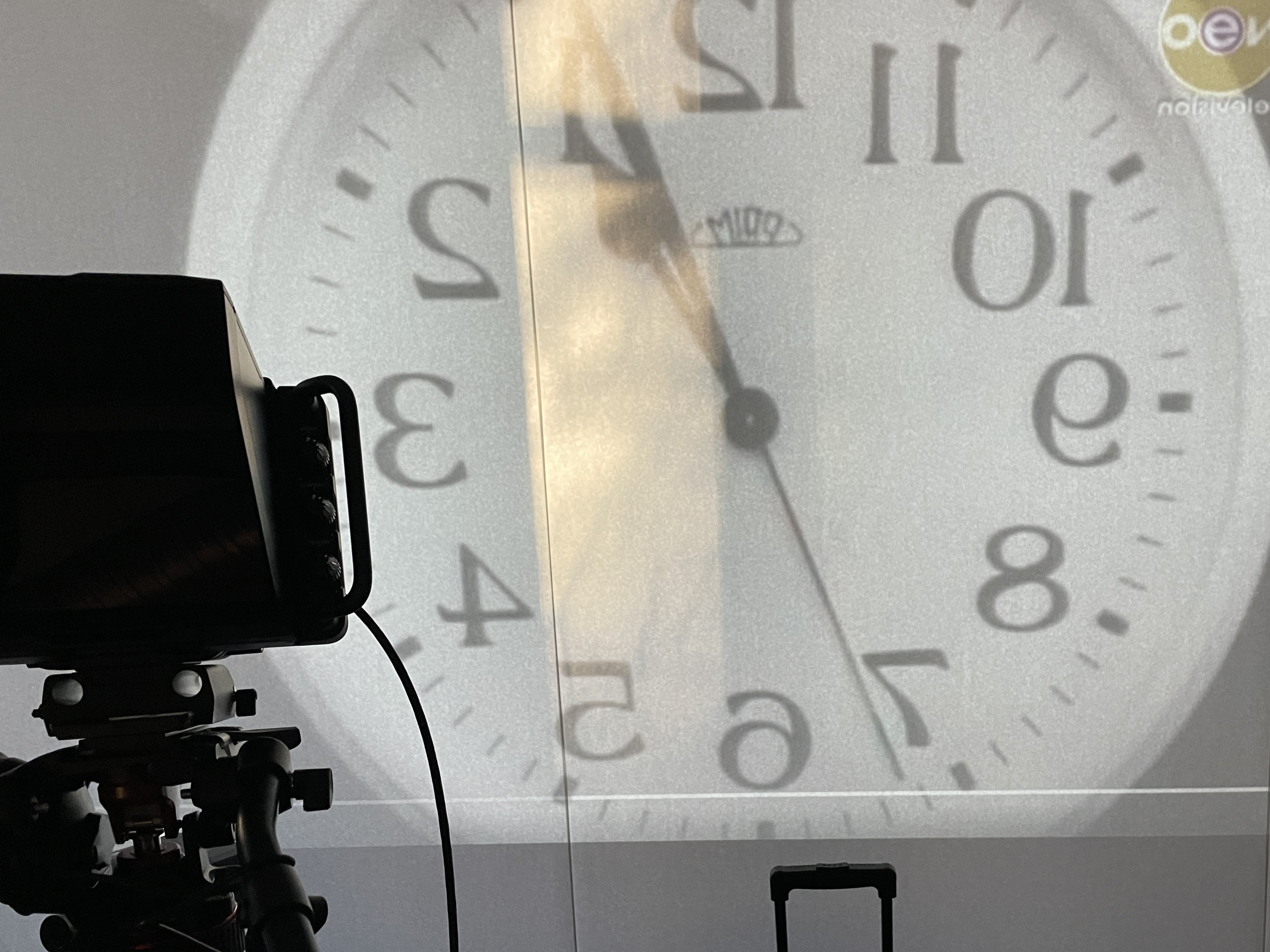 Parallel to the five conference tracks, the video studio at NTNU's art academy KIT will host a series of sessions that will be live produced, mixed and streamed. The program is open to the public and will feature live, recorded and remote contributions.
The preliminary program features:
Wednesday, April 19
1000-1200
Contact improvisation online
Warm up session with Chicks on Speed and Jeremiah Day
Thursday, April 20
1200–1300
Innovation in rural and remote areas: The Genalguacil experience
Joe Lockwood, Ana Claudia Da Silva Ramos, Juan Francisco Rueda
Meet the people, places and projects of Genalguacil, sharing experiences and raising questions on how art, culture, tradition and nature can drive transformation. Genalguacil has made contemporary art, tradition, culture and nature fundamental pillars for its development and transformation, as well as a growth model that generates opportunities and values for the residents of the town. Genalguacil is one of the "white villages", renowned for their whitewashed walls and listed as one of the most beautiful villages of Spain, yet over the last 60 years it has lost two thirds of its population. Since 1994, the municipality has been struggling against this trend by commissioning public artworks to populate the entire village - Genalguacil Pueblo Museo. Genalguacil Pueblo Museo - has garnered national awards and international notices for many aspects of its operations, notably best practices, innovations and advancing sustainability through culture. As these institutions have become more professional, Genalguacil's reputation as a cultural destination has countered the depopulation trend and demonstrated to the regional population that values driven cultural engagement is a vital future oriented strategy. Genalguacil has reconceived itself — and not just as a success story, though it certainly is one. The village now operates as a pilot — an open model for exploring how a local, rural economy can foster new artistic and cultural capacities in ways that transform it into a hub for sustainable innovation.
This session will discuss the questions: how to co-create the conditions for a generative and decentralised economy that allows rural communities to develop in a sustainable and balanced way, without relying exclusively on extractive activities or centralisation in cities? How to change the traditional approach to innovation, which focuses on science and technology, and proposes to use creativity, local knowledge and collective action to generate innovative solutions to the challenges facing the rural environment - and beyond?
1400-1500
VIS Nordic Journal for Artistic Research
Serge von Arx, Eliot Moleba
VIS Journal is not just a platform for documenting artistic research but a critical space for dialogic thinking, reading and talking about research. Two main strategies are employed to support this dialogical approach. Firstly, it uses its themes to invite and challenge researchers/artists to relate their work to a specific (current) moment, issue, or topic, bringing different voices from various artistic fields into a conversation/dialogue with each other. Secondly, this 'dialogical approach' is also extended to the peer-reviewing process. Currently, there are two ways to do a peer-review in Research Catalogue: single-blind or double-blind. In both cases, a hierarchical structure is created between the reviewer, an expert who stands hidden, a little higher up, and looks down on the author. VIS Journal seeks to offer an alternative to the hierarchical nature embedded in this peer-review model by developing a peer-review process that puts the author and peer-reviewer on the same footing. That is, they are two experts in a dialogue. Accordingly, VIS developed a dialogue-based approach to peer-reviewing. Instead of peer-reviewing being blind and in writing, VIS peer review model encourages contact between the author and peer-reviewer, allowing them to come together (e.g., using video conferencing) for a conversation and discussion about the exposition and how it can best be developed further. The peer-review process gives feedback on the research question or topic, context, working methods, and how processes and artistic outcomes are documented and reflected on.
1630-1800
Trondheim creative policy club
Pier Luigi Sacco (Keynote speaker SAR 2023), Ola By Rise (Kultur- og idrettsdirektør Trondheim Kommune), Tor Grande (Prorektor NTNU) with contributions by Marianne Skjulhaug (Dean of the Faculty for Architecture and Design) and Anne Kristine Børresen (Dean of the Faculty of Humanities) as well as Berit Kirksæther, senior advisor in Trondheim Kommune. The session will be moderated by Jacob Jessen, Head of NTNU's Art Academy.
How can artistic research, adapt and contribute to the societal transformations of our time? Can artistic research practices inform and transform the work of cultural institutions and in the creative sectors of Trondheim? Ultimately, the conversation will investigate what kind of impact and value art and artistic research could offer to respond to challenges the municipality of Trondheim is facing. The aim is to identify the potential and concrete outcomes of linking artistic research and the operational level of policy making in a local context. The conversation takes place in the video studio of the Trondheim Academy of Fine Art. It is open and admission free to everyone who wants to participate. The video recording will be published after the event.
1900-2000
Never On Time: live-editing as a mode of research
With Eva la Cour and Joen Vedel
Join us for a live-edited "film screening"! Although we now call it a film screening, as it will consist of sounds and moving images projected onto a screen, we still struggle to find an adequate name for what will happen. In fact, it is perhaps more precise to call it "an artistic experiment", as it deals with the question of how things are done, not only within filmmaking and artistic research, but to making as such in this time. We could also simply call it "a meeting place"; a meeting place between two artists both working with live-editing and their respective hard drives containing their research; a meeting place between production and presentation; a meeting place between different temporalities and political geographies; a meeting place between momentary constellations of imaging and reflections; a meeting place as an aesthetics of potentiality open to chance-encounters, glitches and traces of everyday life; a meeting place as a space for thinking together through the practising of live-editing. Yes, that's it: we hereby invite you to join our meeting-place!
Friday, April 21
1415-1530
JAR: Journal for Artistic Research
Michael Schwab and the Editorial Board of JAR
1900-late
UKRAiNATV x Streamartstudio
Selection of experimental practices by UKRAiNATV x StreamArtStudio team together with invited artists from Ukraine and beyond, performed in a hybrid, participatory show linking video studios in Krakow and in Trondheim. The event includes series of #streamart performances, audiovisual mashups doing live x pop-up performative exhibition in mixed realities as manifestation of our vitality in rare, fresh and hot versions, like is Eastern-Central Europe now itself (in shadow of war). UKRAiNATV will mix together tv shows, club events and political reflection.
Working with information, digital forms, informal streams of signals and emotions, it plays with multi-directional gazes and over-stimulation, searching for new forms of visibility and archiving experiences as well as bitter memories... Team members and guests will be announced soon!