20 min Presentation + 20 min Discussion
Moderator:
Joseph Lockwood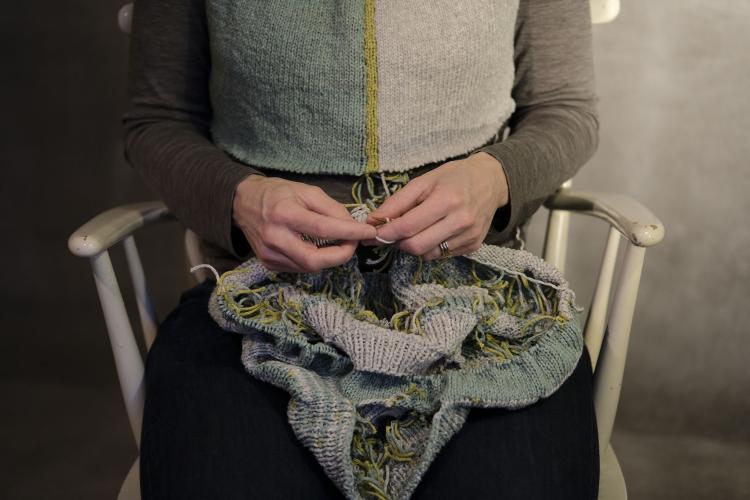 In fashion, repetition is linked to imitation: we see how our friends, partners, and people on social media are dressed, and we want to look the same. This has created endless loops of trends, wherein we constantly strive for the new. This striving has created both environmental and ethical problems in the manufacture and distribution of garments. By repeatedly knitting and reknitting a sweater, I want to explore time and temporality in making and wearing clothes. When we consciously repeat or return there is the possibility to pay attention to our behaviour in relation to consumption and how we spend our time, wear our clothes, and relate to the natural world.
Lotta Lundstedt is a fashion designer and textile artist. At present she is an artistic Doctoral candidate in textile- and fashion design at Swedish School of Textiles, Univeristy of Borås. Since 2012 she works as a teacher in fashion design, textile art and sloyd, at the Department of Creative studies at Umeå University. In her licentiate thesis Repetition Recurrence Return, 2021, her aim was to use repetition and return as methods to explore time and timing in textile making with a focus on the tension and duality between the making and the made.