Wanda Spahl
Dominic Schwab
20 min Presentation + 20 min Discussion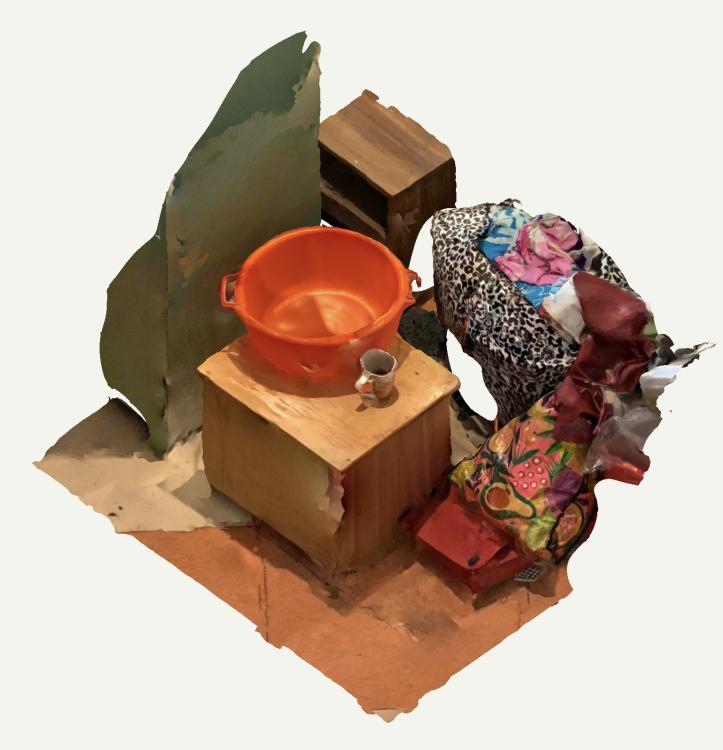 Geography of Ghosts is a collaboration between the social scientist Wanda Spahl and the new media artist/architect Dominic Schwab. The project discusses social-science research about forced migration and health in Vienna, Austria, in a hybrid media geography. The output is a narrative landscape of (psycho-)geographies and personal maps that unfold refugees' and healthcare practitioners' experiences. Visual data from digital technologies (3D LIDAR scanning, photogrammetry, and open source GIS data) is combined with personal stories, political statements, and conceptual thoughts. The project attends to the in/visibility of refugees in the public (healthcare system), to their place in liminal space, and ultimately to the digital experience of these things through the lucid, spectral, and inconsistent documentation of spaces and materialities by the artistic use of digital technologies. The proposed contemporary practice of mapping spatial and social territory in healthcare also aims to shed light on these technologies' epistemological potential as an integral part of research activities.
Wanda Spahl is a social scientist who researches health, migration and biopolitics. She is currently completing her doctoral thesis on her ethnographic research about refugees' health needs in Austria. From 2018 - 2022, she worked as a pre-doctoral university assistant at the Department of Political Science, University of Vienna. In 2022, Wanda Spahl and Dominic Schwab co-founded PARABOL, an association for artistic research. For PARABOL, she works on how digital artistic methods can (re)present social science research and how they create specific types of knowledge.
Dominic Schwab is an architect, teacher and researcher based in Vienna, Austria. He holds a master degree in art and architecture from the Academy of Fine Arts Vienna and is a faculty member at the ./studio3, Institute for Experimental Architecture at the University of Innsbruck. Currently he is pursuing a PhD with a research focus on the spectralities of media-technologies and how they inform a spatial design practice that reflects on architecture in the age of archives. In 2022 he co-founded PARABOL and SOAP, an architectural practice that explores the architecture of virtual spaces and its social, political and cultural implications.