Joe Lockwood
Ana Ramos
Juan Francisco Rueda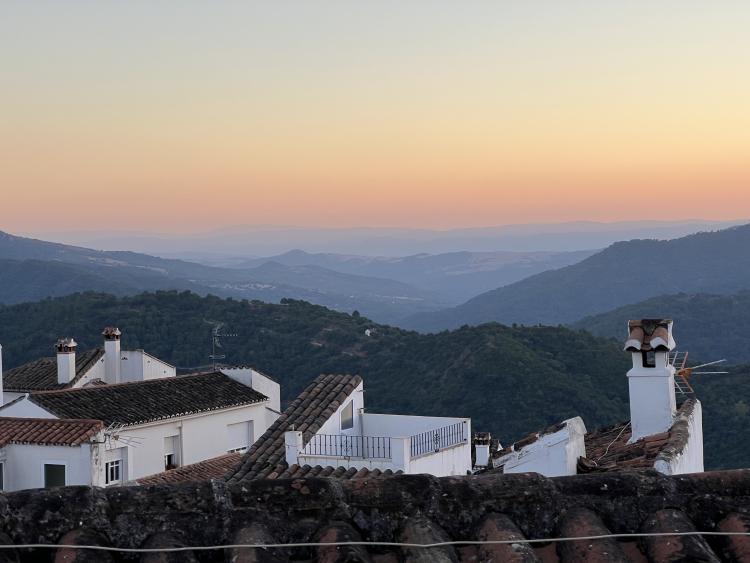 Meet the people, places and projects of Genalguacil, sharing experiences and raising questions on how art, culture, tradition and nature can drive transformation. Genalguacil has made contemporary art, tradition, culture and nature fundamental pillars for its development and transformation, as well as a growth model that generates opportunities and values for the residents of the town. Genalguacil is one of the "white villages", renowned for their whitewashed walls and listed as one of the most beautiful villages of Spain, yet over the last 60 years it has lost two thirds of its population. Since 1994, the municipality has been struggling against this trend by commissioning public artworks to populate the entire village - Genalguacil Pueblo Museo. Genalguacil Pueblo Museo - has garnered national awards and international notices for many aspects of its operations, notably best practices, innovations and advancing sustainability through culture. As these institutions have become more professional, Genalguacil's reputation as a cultural destination has countered the depopulation trend and demonstrated to the regional population that values driven cultural engagement is a vital future oriented strategy. Genalguacil has reconceived itself — and not just as a success story, though it certainly is one. The village now operates as a pilot — an open model for exploring how a local, rural economy can foster new artistic and cultural capacities in ways that transform it into a hub for sustainable innovation. This session will discuss the questions: how to co-create the conditions for a generative and decentralised economy that allows rural communities to develop in a sustainable and balanced way, without relying exclusively on extractive activities or centralisation in cities? How to change the traditional approach to innovation, which focuses on science and technology, and proposes to use creativity, local knowledge and collective action to generate innovative solutions to the challenges facing the rural environment - and beyond?
Joe Lockwood: From Film to Art and Design schools - co-founder of The Innovation School and The Creative Campus at The Glasgow School of Art, mentor, advisor, scholar, fellow of the Royal Society of the Arts. Currently, leading the development of an International Laboratory for Rural Innovation, with the Fundación Genalguacil Pueblo Museo and strategic partners in Government, Academia and Industry. Member of Scientific Committee Stiftung Innovation in der Hochschullehrer, the Actionable Futures Network, the COST Action European Forum for Advanced Practices, Genalguacil Lab for Open source & Arts-based Transformation Strategies is the pilot project of the Strategic Topic Group Just Innovation in the EIT Culture & Creativity.
From architecture and urbanism school to art and social development. After the architecture and urbanism studies, an academic interchange for a year at the faculty of fine arts, a 5 years' experience in the NGO CISV (dedicated to the education of children in more than 68 countries focused on leadership training, culture diversity and communities) and a master's degree in Social Development of Artistic Culture, the lines between those areas became tenuous. Working in different museums and cultural institutions in Málaga, including Genalguacil Pueblo Museo, developing educational activities, and bringing people closer to art. Currently, manager and cultural mediator of artistic and creative projects.
Juan Francisco Rueda is Ph.D. in Art History from the University of Málaga, where he is a professor in the degrees in Art History and Fine Arts, as well as in the Master's Degree in Social Developments of Artistic Culture, in which he teaches the subject Management of the heritage and curatorial practices. He has been an art critic since the year 2000, currently doing so in the SUR newspaper and in the main cultural supplement in Spain, ABC Cultural. His lines of research are dedicated to the theory of art and aesthetic ideas of the 20th and 21st centuries and, from a dimension of intervention in artistic production, to the definition of experiences that provide a social return and an attempt to transform spaces of relationship between creators and society. Since 2014 he has collaborated with Genalguacil Pueblo Museo at different levels (scientific advisor, curator, etc.). The result of this relationship is a series of curated exhibitions that are accompanied, with a clear relational and social vocation, by workshops and interventions in the public space. His projects for Genalguacil have been characterized by an exploration of the memory and reality of this town, putting local artisans in contact with current artists.
Presentation format
Video program