40 min Presentation + 40 min Discussion
Moderator:
Esa Kirkkopelto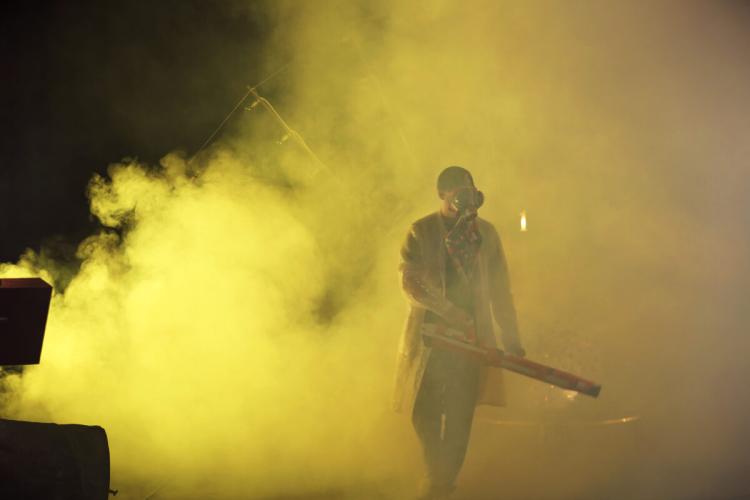 MARS ON EARTH: Performing urgency — from contemporary performance practice to prolet-cult and back again! and company's artistic research project for 2023 and 2024 aims at an inversion of "terraforming' — and space-colonization-phantasies of Elon Musk & Co. We will look for places that have began to look like Mars because of sinking water levels that lead to the disappearance of lakes. In our immediate neighborhood in Berlin, there is a small town called Grünheide where the new Tesla gigafactory was built (illegally) by Musk. We will collaborate with people from the region, since in Grünheide the use of water for the residents was limited last summer (unprecedented in Germany!). One important influence is the recent work of media theorist McKenzie Wark, inspired by the Soviet avant-garde, especially the prolet-cult by Alexander Bogdanov and the writings of Andrej Platonov. The latter is being rediscovered as early prophet of "green socialism": 100 years ago he detected first signs of man-made climate-change, working as an engineer for amelioration in the central Asian republics. He also developed the concept of a "literature factory," where he wanted to include common people in a network of literary production based on scientific research. These concepts almost uncannily resonate with the current situation in which the threat of a climate catastrophe has brought forward a new sense of urgency and a new necessity for a collaborative network between artists, scientists, and members of civil society. In a first step, we want to document the disappeared lakes and create a website for people to "pool" their stories from all over the world. In a second step, we will travel to Kazachstan to the "mother of all disappeared lakes," Lake Aral. In a third step, we will create a stage-work using Bogdanov's novel "The Red planet," the Mars-trilogy of Kim Stanley Robinson, and the writings of Platonov as material to be remixed with our texts, sounds, and images.
Alexander Karschnia is a theatre-maker and -scientist, co-founder of andcompany&Co. He studied with Hans-Thies Lehmann, and was part of the postgraduate program "Experience of time and aesthetic perception". Among the sins of his youth are the invenion of the night.dance.demo and the take-over of Schlingensief's party CHANCE 2000. He creates lecture performances and curates conferences such as "Pasttime" or "NA(AR) HET THEATER – after theater?" (Hogeschool voor de Kunsten, Amsterdam). In 2021/22 he worked as dramaturg for the Volksbühne Berlin and hosted a discourse series at Roter Salon.