20 min Presentation + 20 min Discussion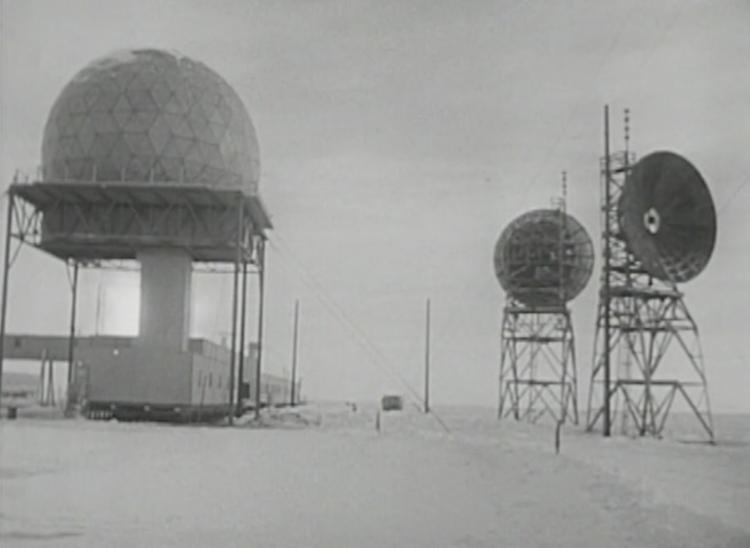 In the 1950s, in response to potential missile attacks from the Soviet Union, the distant early warning (DEW) line was developed and constructed in Canada's far north. The resulting rapid military occupation of the Arctic had devastating economic, social, and cultural effects on the indigenous Inuit population and on the delicate biodiversity of the north. This project reflects on the DEW line as an unintended source of media archaeology, as a starting point for an alternative narrative on experimental perceptual devices developed by visual and media artists from the 1960s onwards. The DEW line stations with their geodesic architecture and analogue imaging technologies recall the apparatuses of perception artists used. The (imagined) barren space surrounding these structures presupposed the "empty field" (landscape as white cube) into which artists carried out experiments with perceptual phenomena. Drawing from archives and documentation of the DEW line, the project also refers to examples of recent and historical works by artists that interact with the northern landscape. The project is inspired by a work of popular culture, the B-movie The Lost Missile (1958, directed by William Berke), which imagined a stray missile of extraterrestrial origin being intercepted in Canada's north before destroying Ottawa. The imagery and Cold War ambiance of this alarmist film serve as a backdrop for the different elements of this investigation and as visual and media elements for a corresponding artwork.
In his research and visual art practice, Paul Landon explores the neglected spaces of modernity. These explorations are transcribed through processes of recording, editing, archiving and reconstruction. His work is structured through the physicality and perception of architecture and landscape, positing these as sites inscribed with forgotten promise. Landon graduated from NSCAD in Canada and from the Jan van Eyck Academie in The Netherlands. He completed a DFA at the Finnish Academy of Fine Arts. Paul Landon works in Montréal as a professor in visual and media arts at UQAM.