40 min Presentation + 40 min Discussion
Moderator:
Marianne B. Lie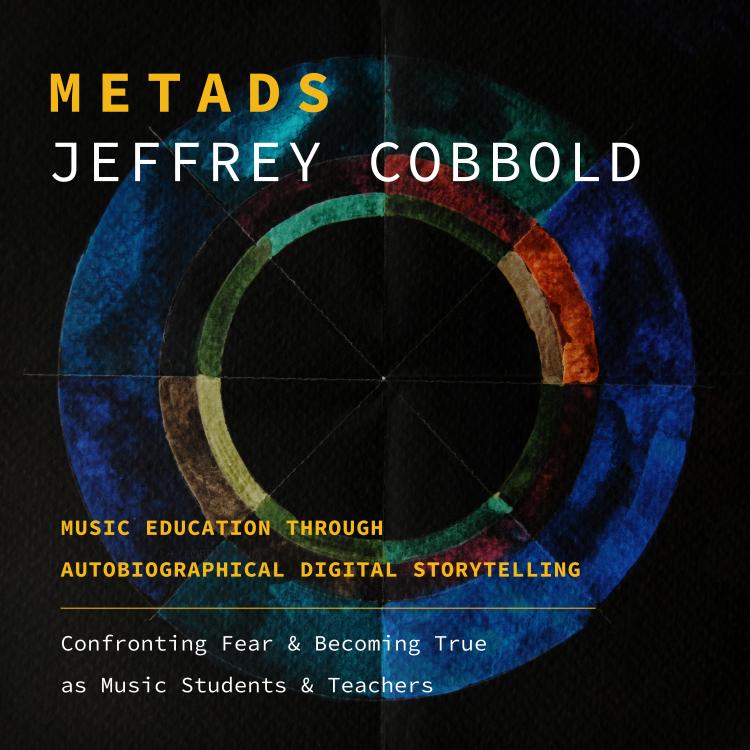 METADS stands for "Music Education Through Autobiographical Digital Storytelling." It's a special initiative for furthering interdisciplinary arts thinking and production inspired by music. METADS's history started in 2017 with Jeffrey Cobbold's musically rich digital audio sermon album focused on his autobiographical story as a music educator. Included in the sermon are observational digital stories of various music students, which offer approaches to confronting fear & truth telling in music education. In 2020 METADS was mastered by audio engineer Johnny O, who also sang on the song JOURNAL PROMPT from the album. The album's cover art was created by graphic designer Lauren Meyer. In 2021 METADS became a visual art project through Jeffrey Cobbold's invitation to Lauren Meyer to develop visualizations of the digital audio sermon album, creating a comprehensive visual guide / coloring book. Lauren's involvement in METADS has furthered its progression toward interdisciplinary arts thinking and production inspired by music and storytelling. For the 14th Annual International Conference on Artistic Research, METADS makes an urgent appeal to music educators and musicians to tend to the stewardship of their relationships in music through creation of their own autobiographical digital stories to offer artistic research in this sensitive area. This is an effort to improve professional practice through investigation of relational fears and the expression of relational truths that, too often, are concealed or neglected in a musical life. METADS also seeks to appeal to the non-musician at the conference who engages in personal storytelling inspired by music with concern for the moral fabric of their creative relationships.
Jeffrey Cobbold (b. 1984) is the Owner and Multimedia Artist at JeffreyCobbold.com. Jeffrey, a New Jersey native, is currently located in New Brunswick where he creates original multimedia works from the deepest part of his soul. Jeffrey's multimedia works have appeared in the 2016 MarketLab at Sonar+D in Barcelona, Spain, won 1st place in the 2018 - 2019 Members Exhibition at Artworks Trenton in Trenton, New Jersey and recently appeared in the 9th edition of Elevator Music, a permanent sound art installation at Gallery Aferro in Newark, New Jersey.